The Falcon's Nest
17-June-2001.
A Site Devoted To The JBA Falcon.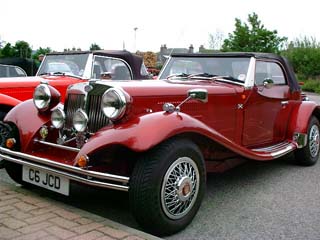 JBA Falcon TSR
Today's Technology.
Dressed in Yesterday's Clothes.
Latest News. Photos of JBA Cars. Sierra Sports Build. Cortina Tourer Build. David Bradburn's V8. Owners Modifications. Hints & Tips. Suppliers. JBA Events.
JBA Stories. JBA Engineering Ltd. JBA Information. JBA SVA Tips. JBA Owners Club Link. JBAOwners Club Scottish Region Link. JBA Holland Link. JBA Factory Link. Links to Suppliers Own Web Sites. Doug's ongoing JBA Falcon SRi.Build. Australian Section. Find out about the JBA Down Under. Yes the JBA is sold world wide.
There is a lot more on this site this year, particularly the build pages and there are a few owners stories. Always use the Contents Page to access all that is on this Site.
Latest News lets you know when the site is added to and updated.
Click on Images Either Side as Shortcuts.
Use the Site Map to find what you want in the Build Pages.